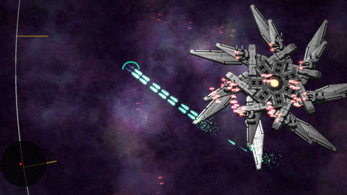 That's right, shitbags!  It's your old pal WarpZone!  I'm the asshole who gave your Newgrounds creation 2 stars all those years ago.  I'm the one who said your animation was choppy, your voice acting was wooden, and your title screen UX was confusing.  I'm the guy who painstakingly categorized your creation's faults into Graphics, Sound, etc, years after this stopped being a thing.  My last News post on Newgrounds was literally me calling out an entire generation of flash game devs for not using object pooling.  You thought I was gone.  You hoped I was dead.  But I'm back!  And I'm developing a standalone indie game.  Which I have conveniently put on RoastMyGame for all of you to harrass and disparage.
It's time for sweet, sweet revenge.
Or if you just want to play the damned thing, check it out at itch.io.